1st Skin : SNSD Lovers (SOTD)
Selasa, 24 Desember 2013.
Huwaa..!! Aku seneng bangeeett..!! Well, aku udah cerita kalo aku lagi ada proyek bikin blogskin sama Kak Aisyah kan? Well, itu sudah selesai kemarin, dan HARI INI LANGSUNG MASUK JADI SOTD, SKIN OF THE DAY..!! *tarik napas* *hembuskan* Tadi aku iseng ngecek blogskins.com, dan oh ternyata aku kaget banget SNSD Lovers jadi SOTD! Sebelumnya aku gk ngarep ya, karena ini skin pertamaku, so mungkin masih jelek. But, hari kedua di-publish di blogskins.com langsung jd SOTD! Well, sebetulnya aku sama Kak Aisyah publish bareng-bareng. Tapi yang jadi SOTD skin SNSD Lovers yg di-publish Kak Aisyah. But! Untung Kak Asiyah nyebutin kalo skin-nya dibikin bareng aku :)
Thanks Kak Aisyah.. Love ya! :* Penasaran? Preview? Well, this is it!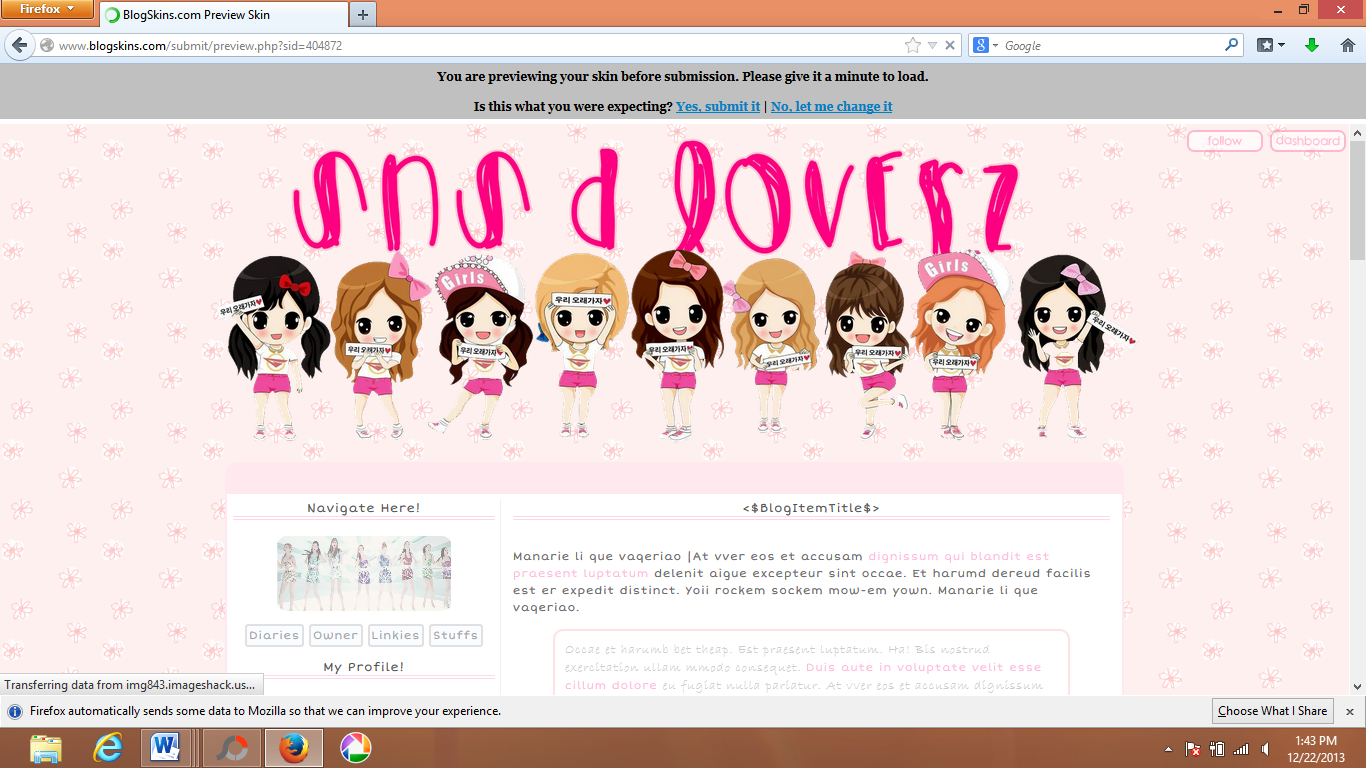 Alhamdulillah deh :) Yaa.. Sudah ya, Gonna see you soon, bye! ^o^
Label: My Skins